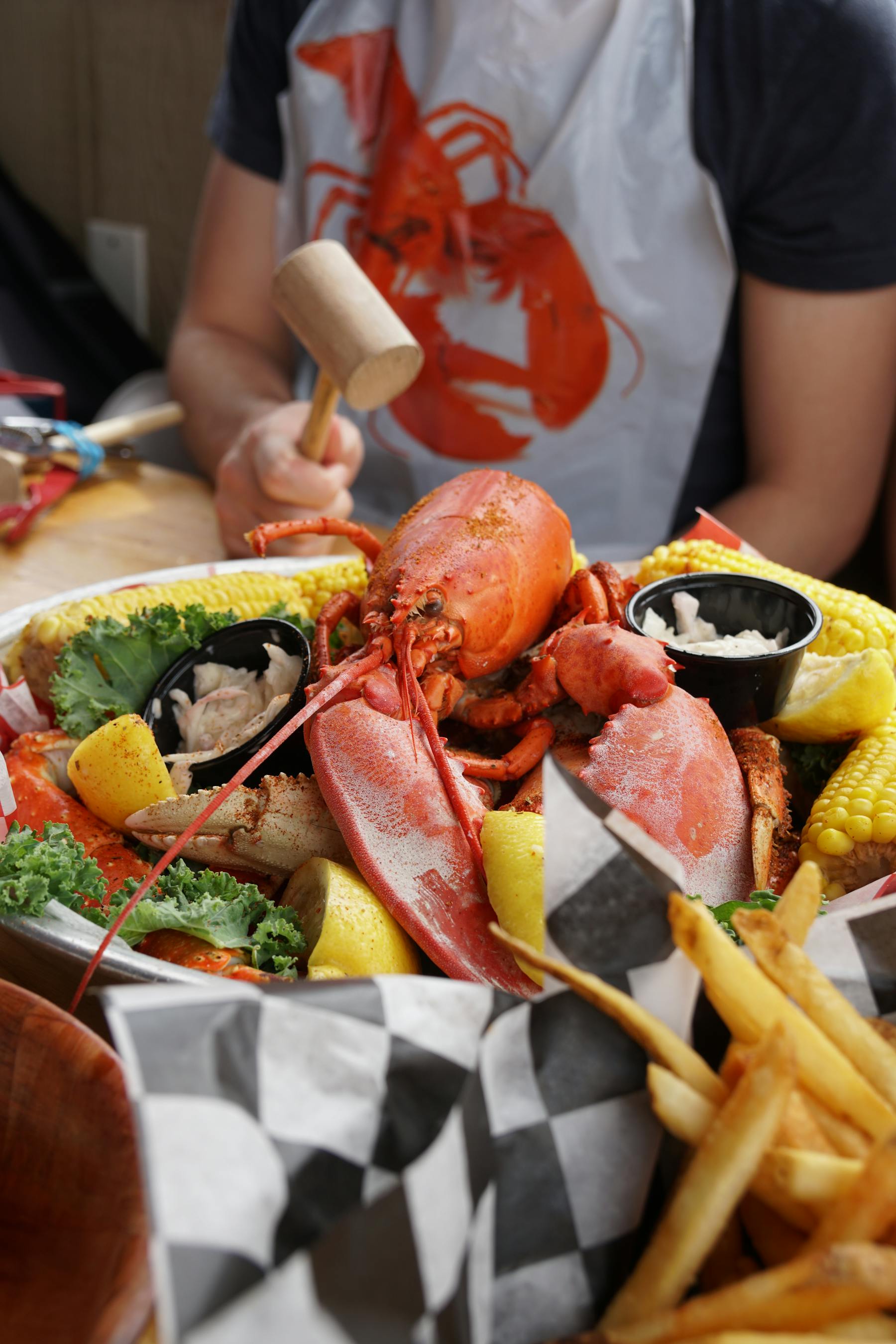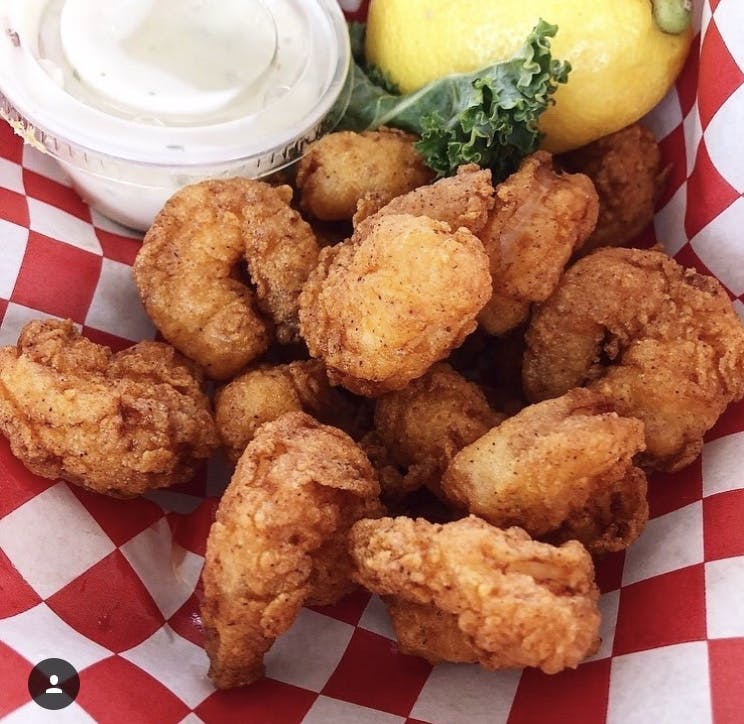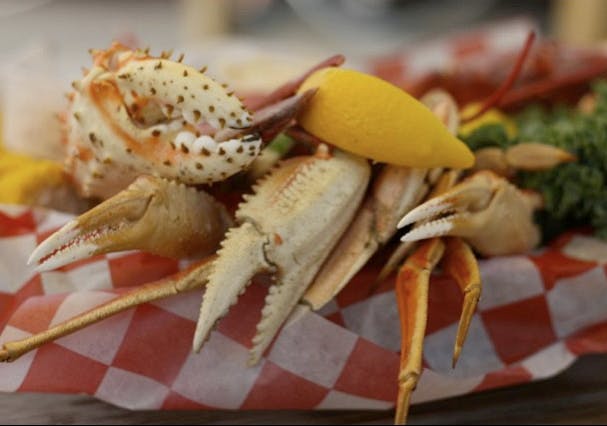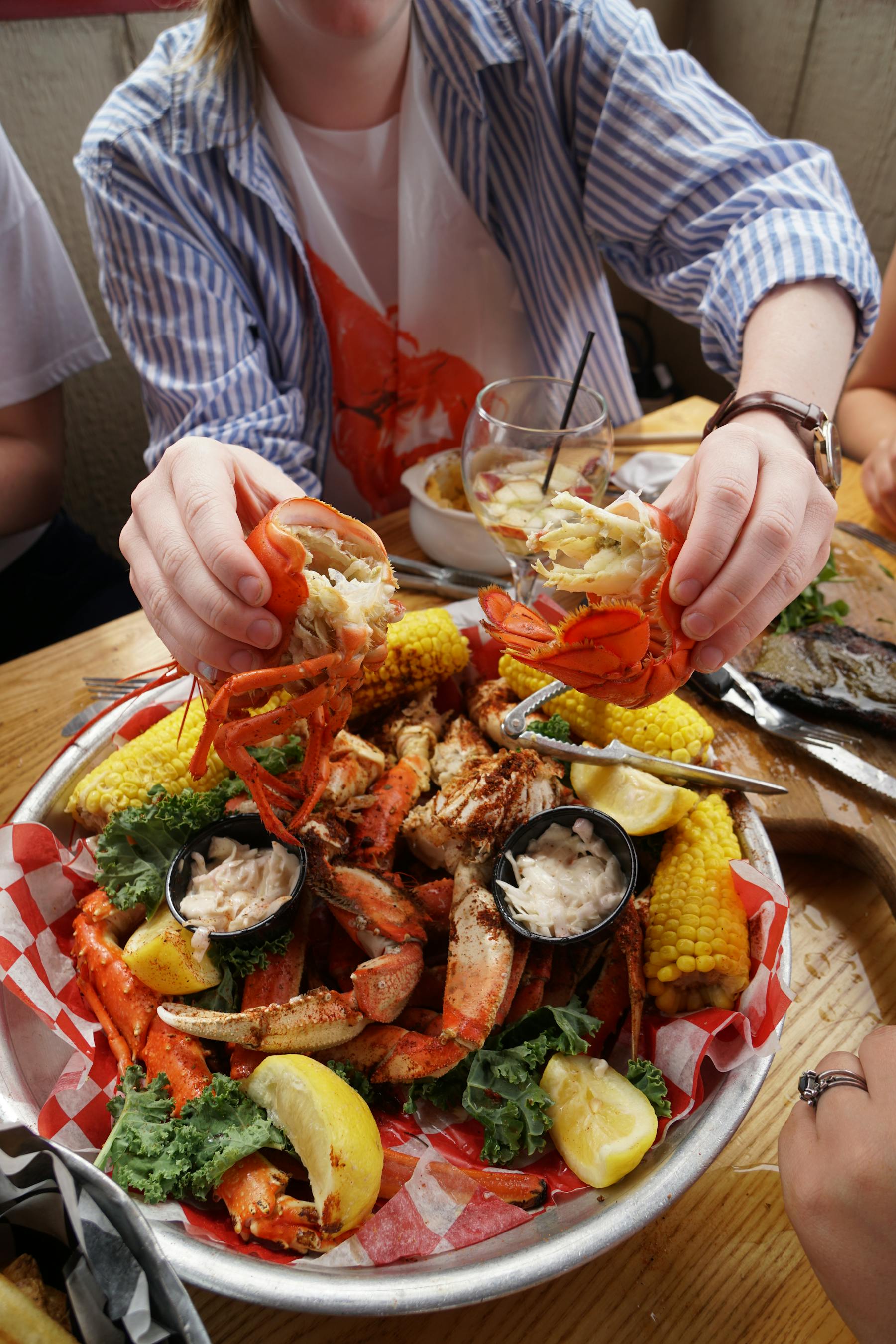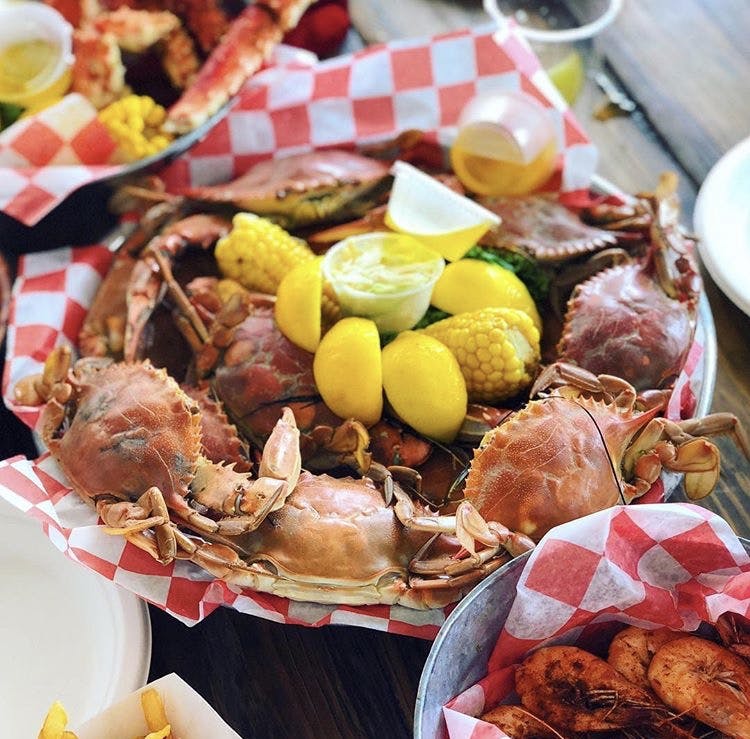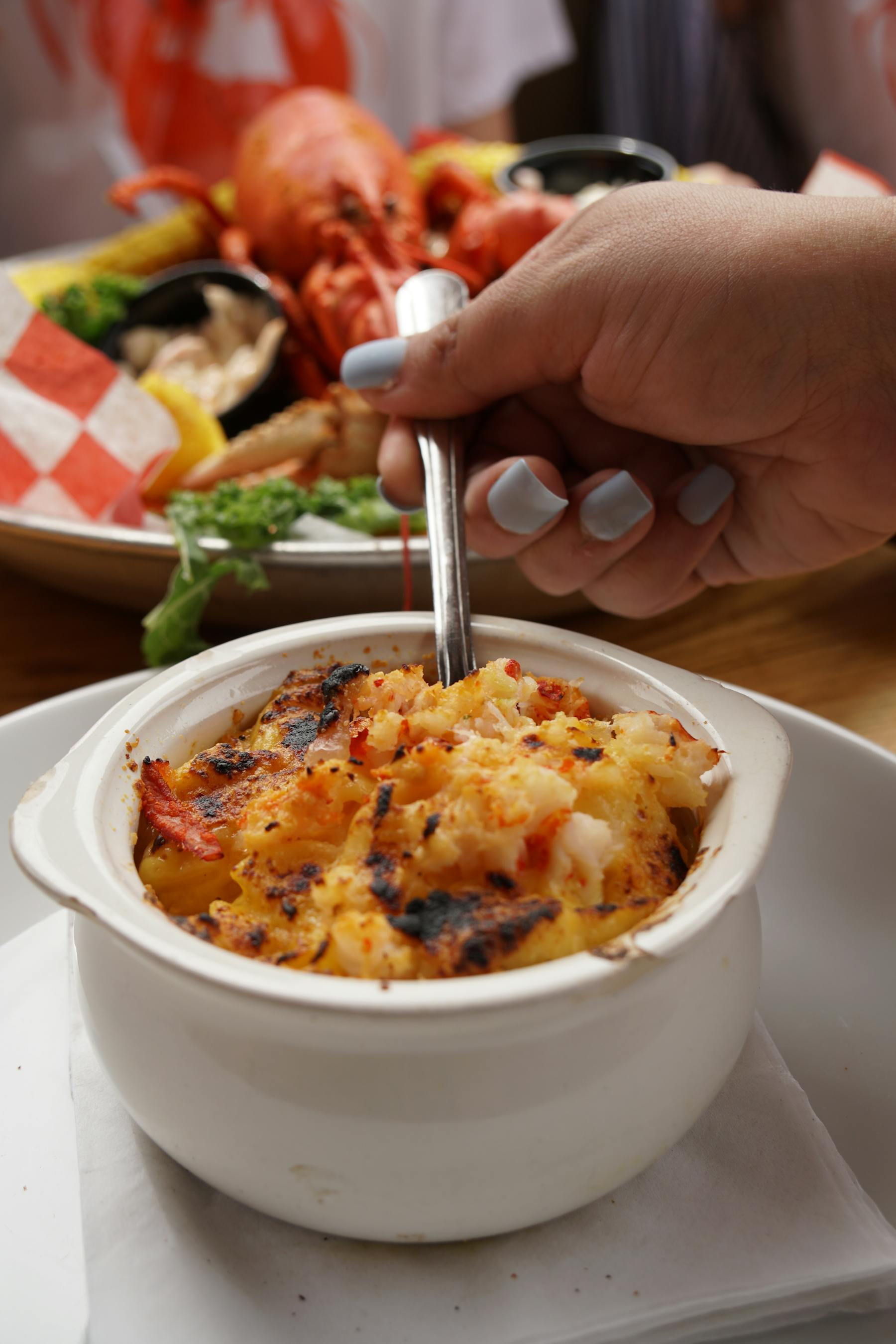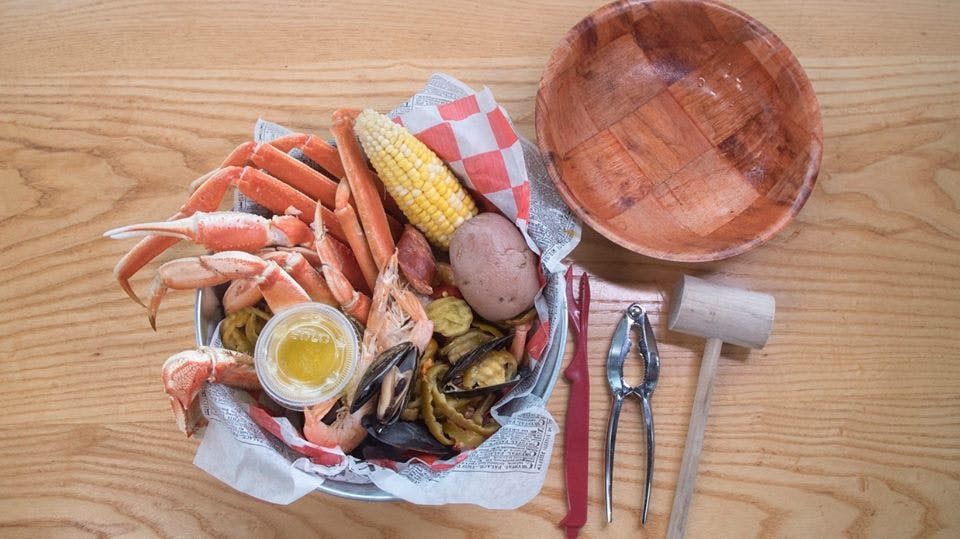 Main Bar Happy Hour
Monday - Friday 3pm - 6pm
$5 Heineken Drafts
$8 Well Drinks
Happy Days: All Day
Wednesdays
$1 oysters & $5 Heineken Drafts
At Brooklyn Crab, we love to host parties! Annually we host many different types of events - including but not limited to birthdays, graduations, anniversaries, rehearsal dinners, corporate events, and holiday parties.
During our peak season, we can provide space in our outdoor backyard beer garden, Reed Park, or our Below Deck Bar.
In the winter, we enable guests to rent out the entire venue. Perfect for large holiday parties.
In order to secure a reservation, we require a minimum group size of 20 and a contracted party consisting of either a prix fixe menu or open bar & appetizers.
Please note, we do have a 7 day prior policy to contract any event for more information & pricing please inquire.
Reed Park (Beer Garden)
Join us in our Beer Garden, also known as REED PARK!
Our backyard is our GROWING addition to the restaurant. It features games such as Mini golf, and Corn hole. Reed park also has its own Private bar with over 15 beer selections, top shelf liquor, frozen Margarita's and a separate kitchen- that servers a small selection of our most popular seafood items!
With a huge tent and multiple picnic tables- this is a perfect spot to host all your celebrations or gatherings.
There is no wait for this area (its a first-come-first-serve spot) and is open to everyone.
Inquire about our party packages and how to reserve a spot!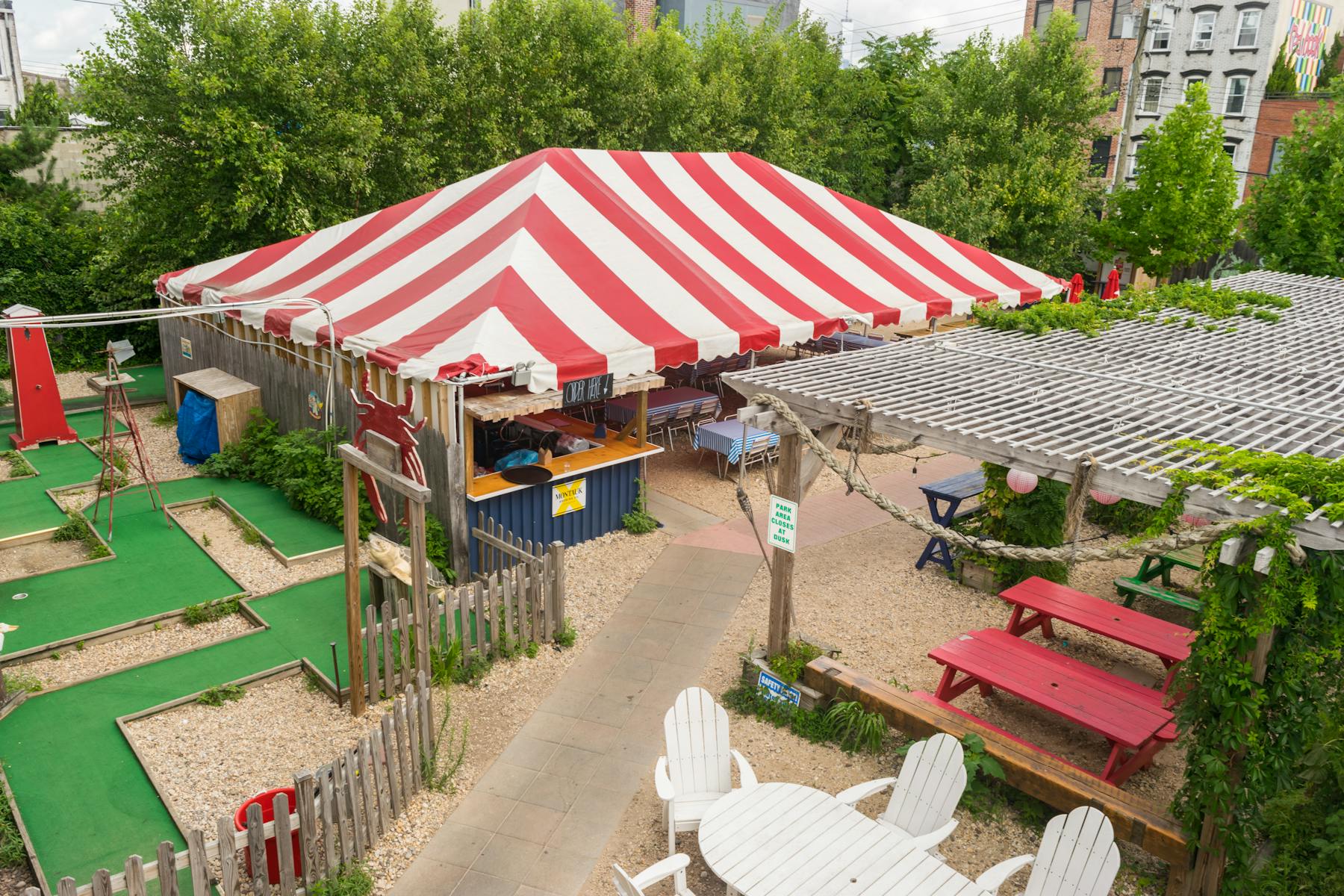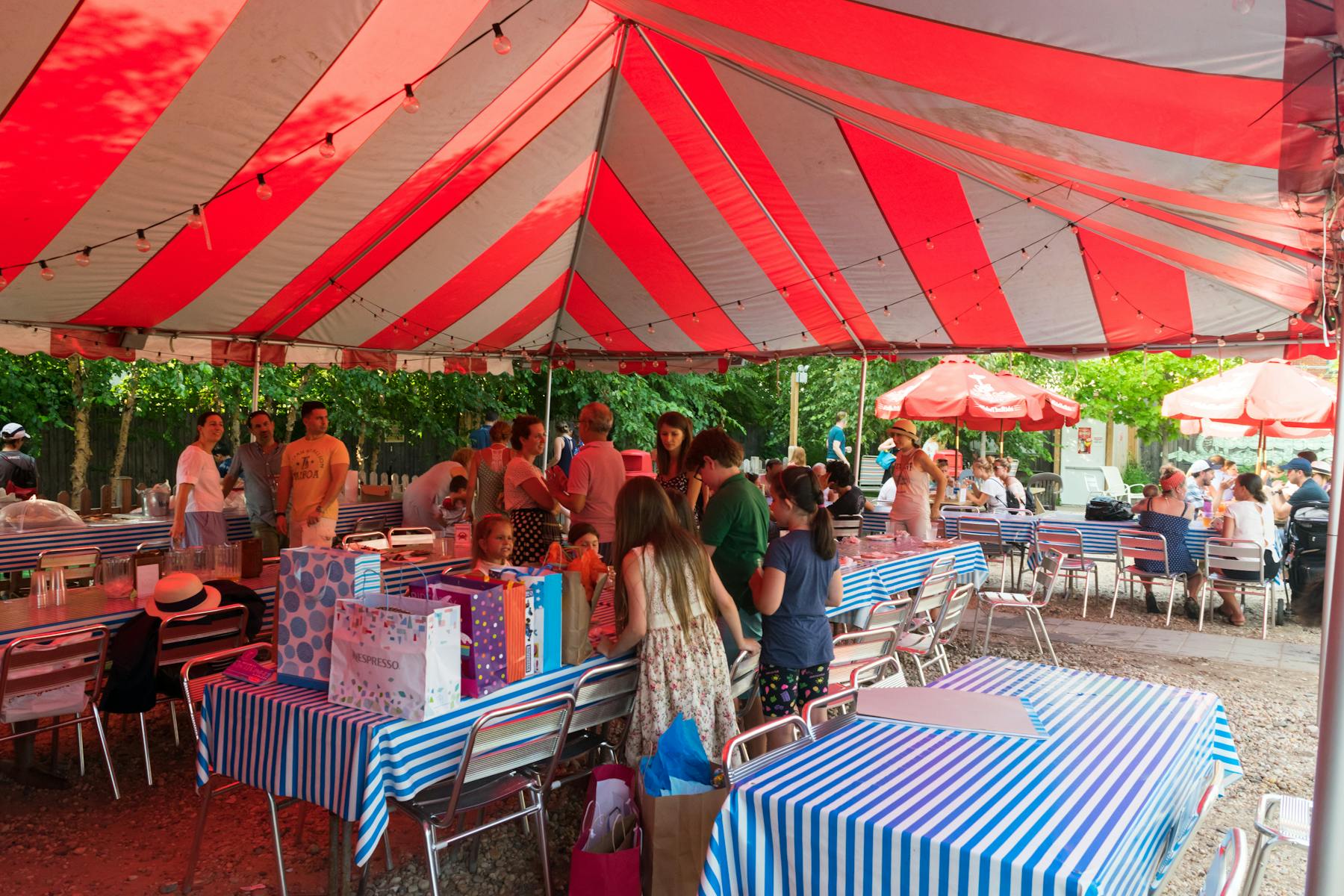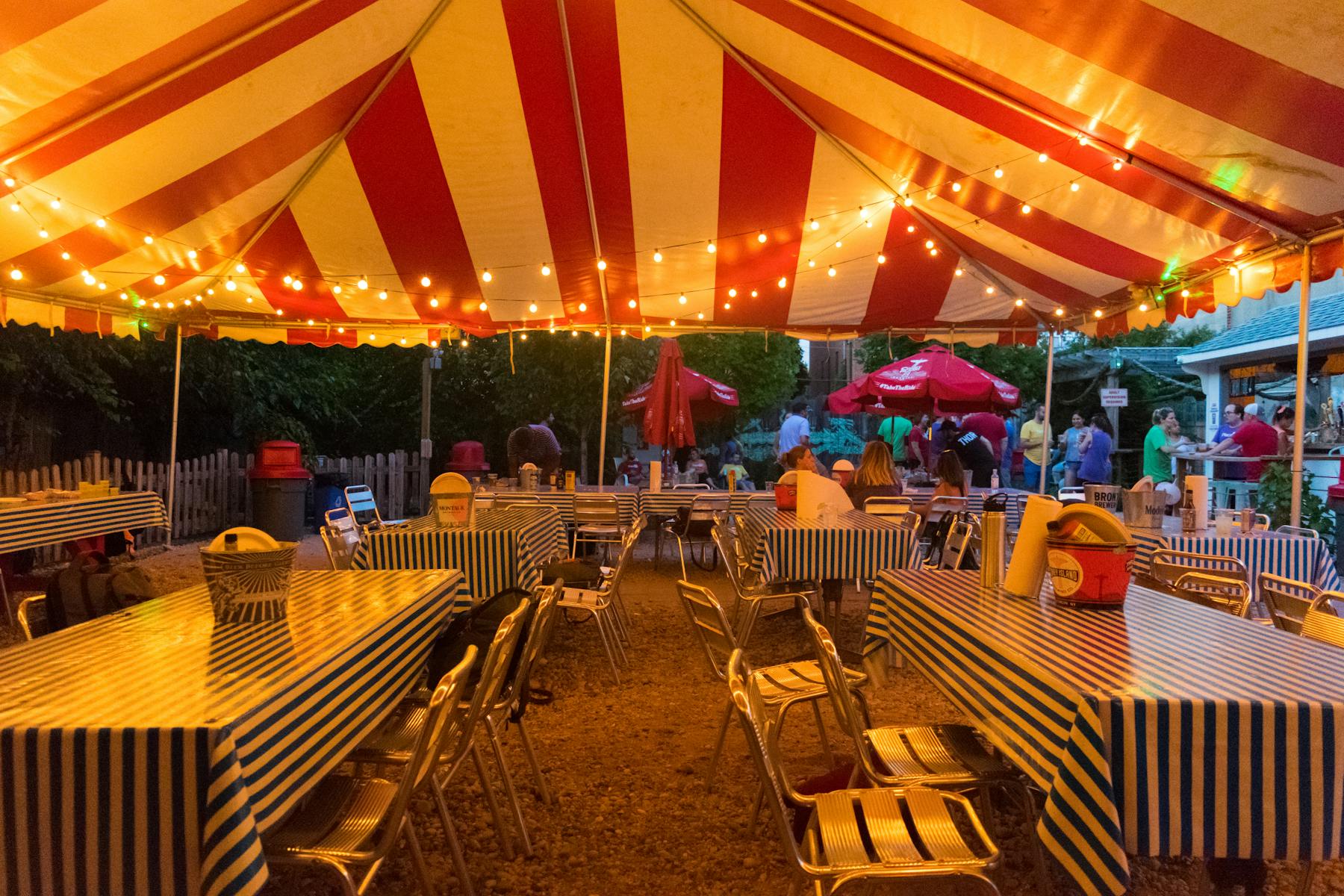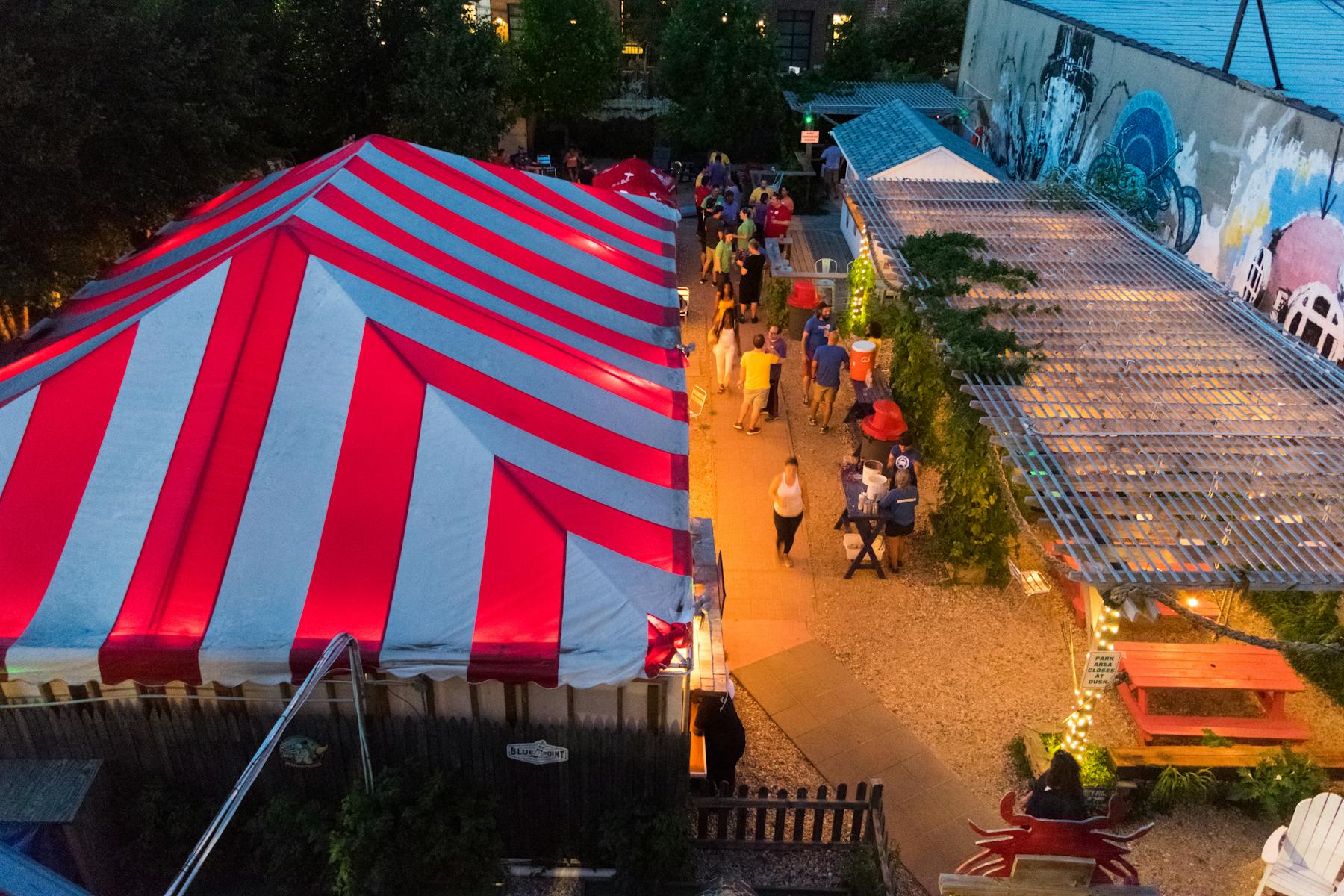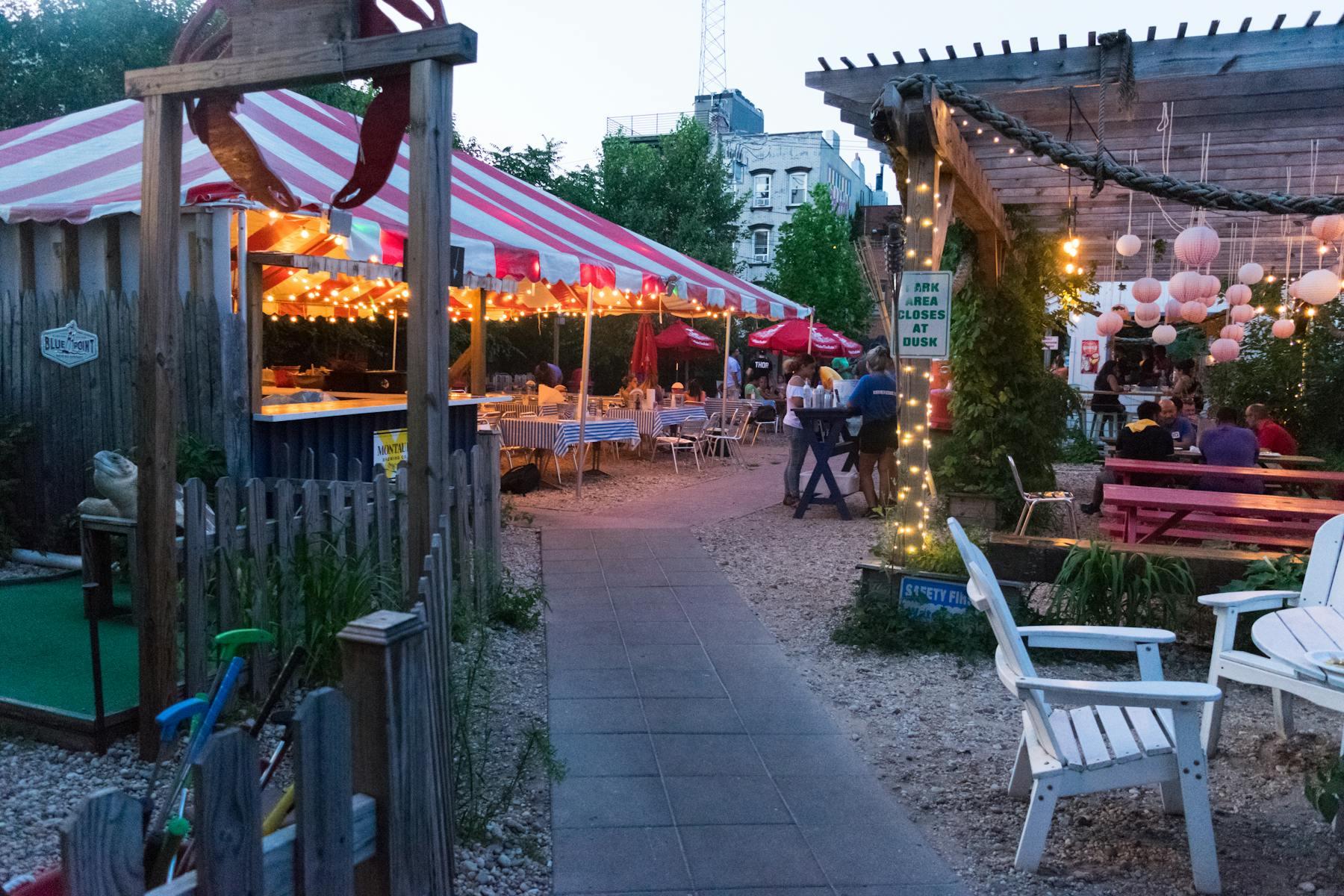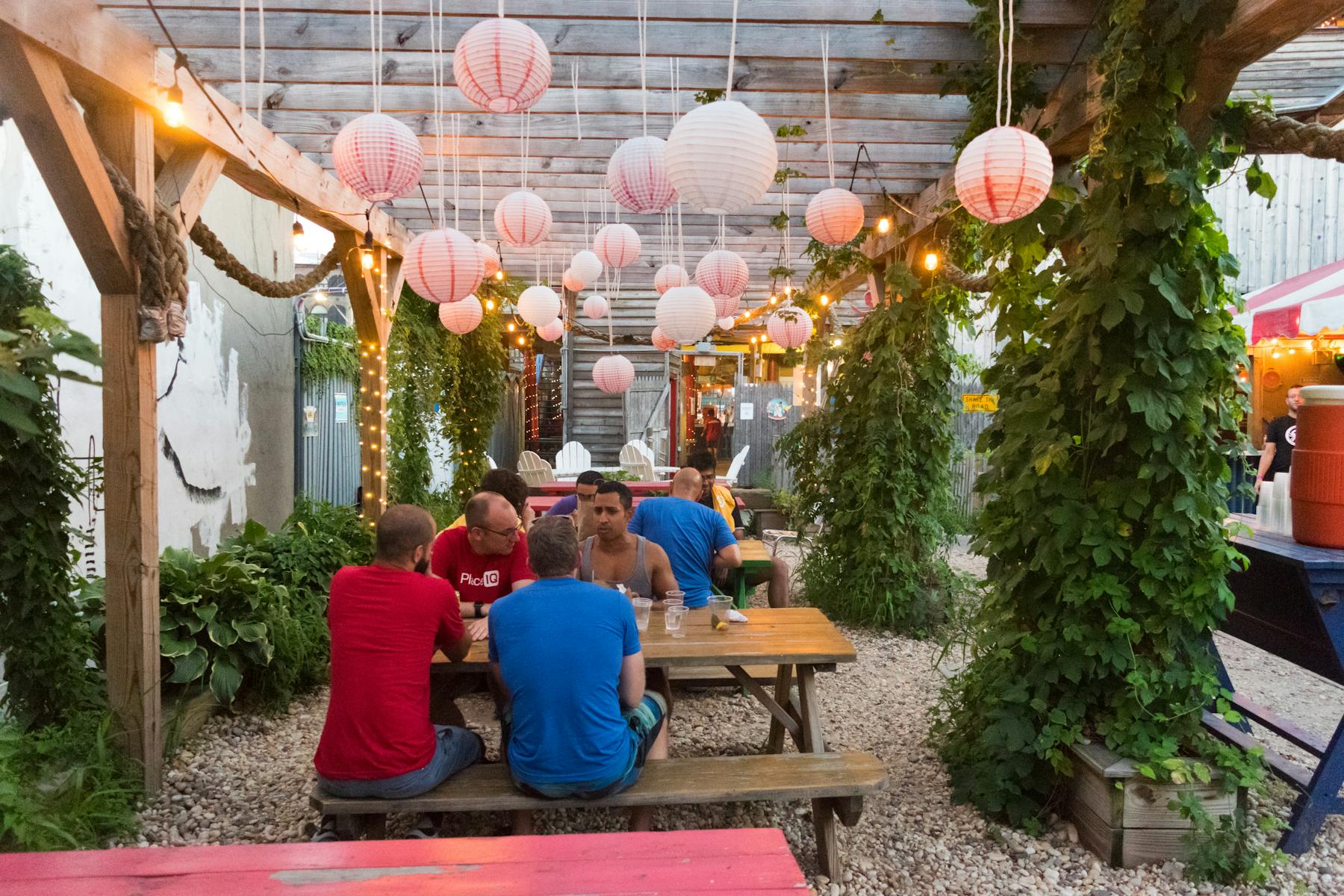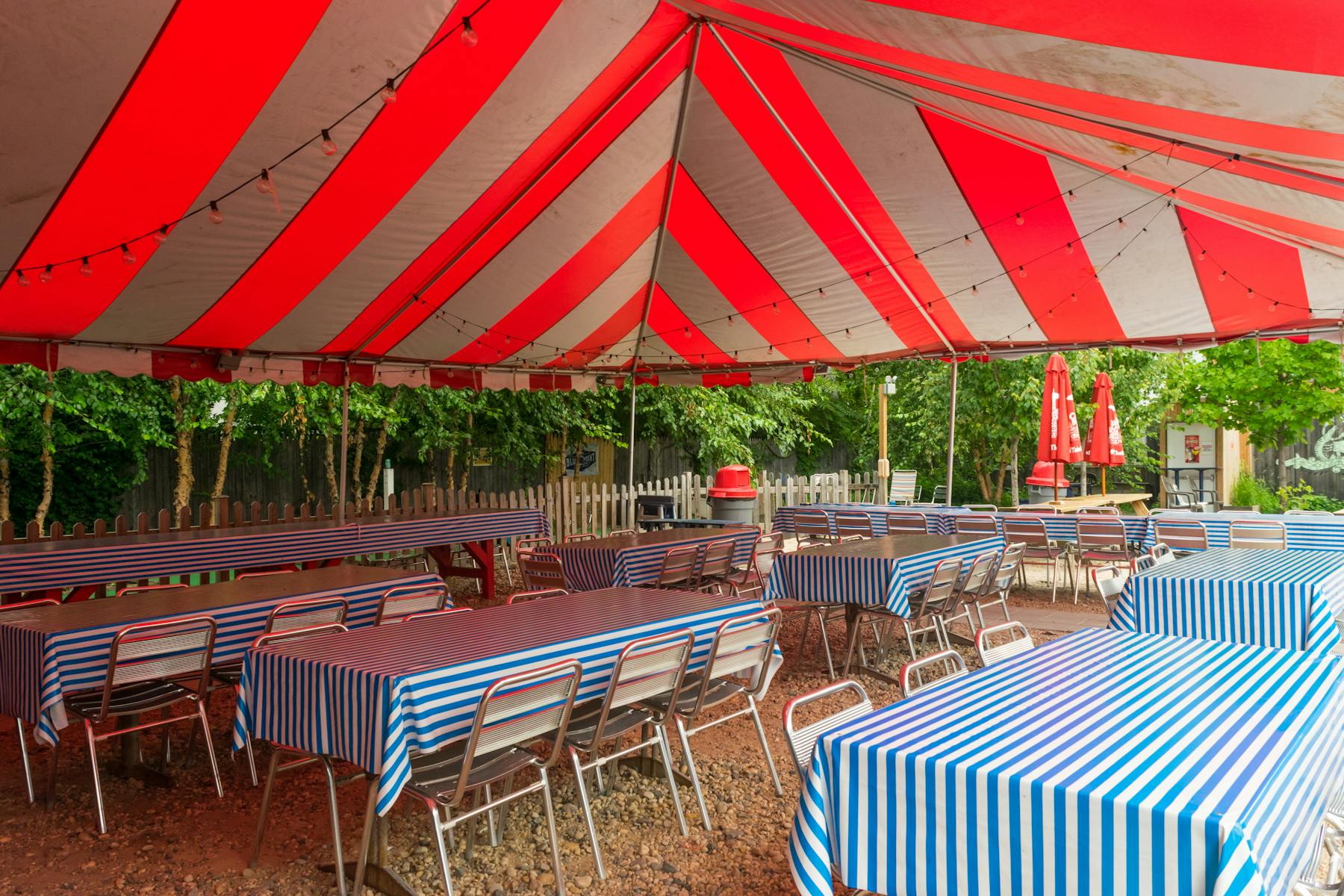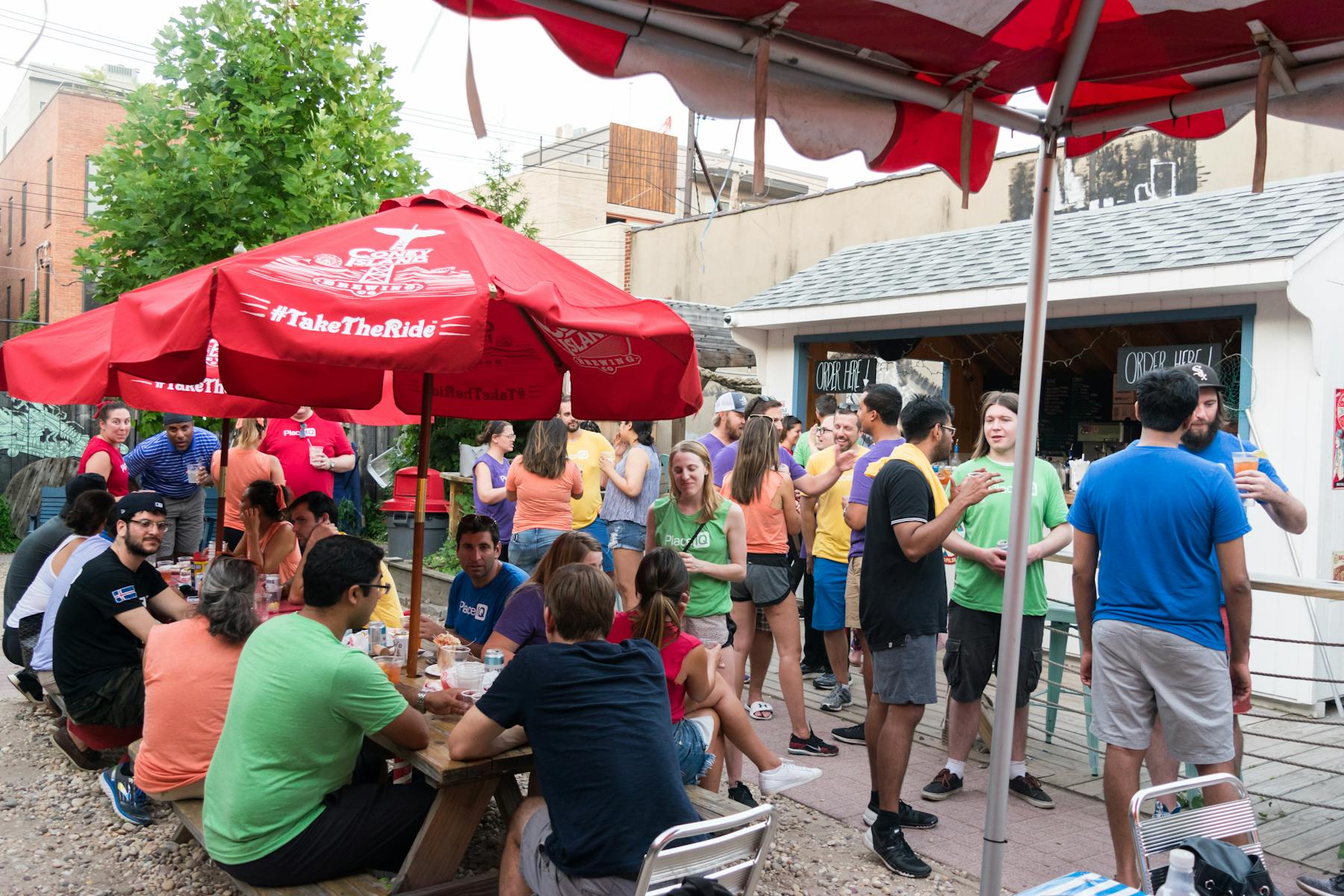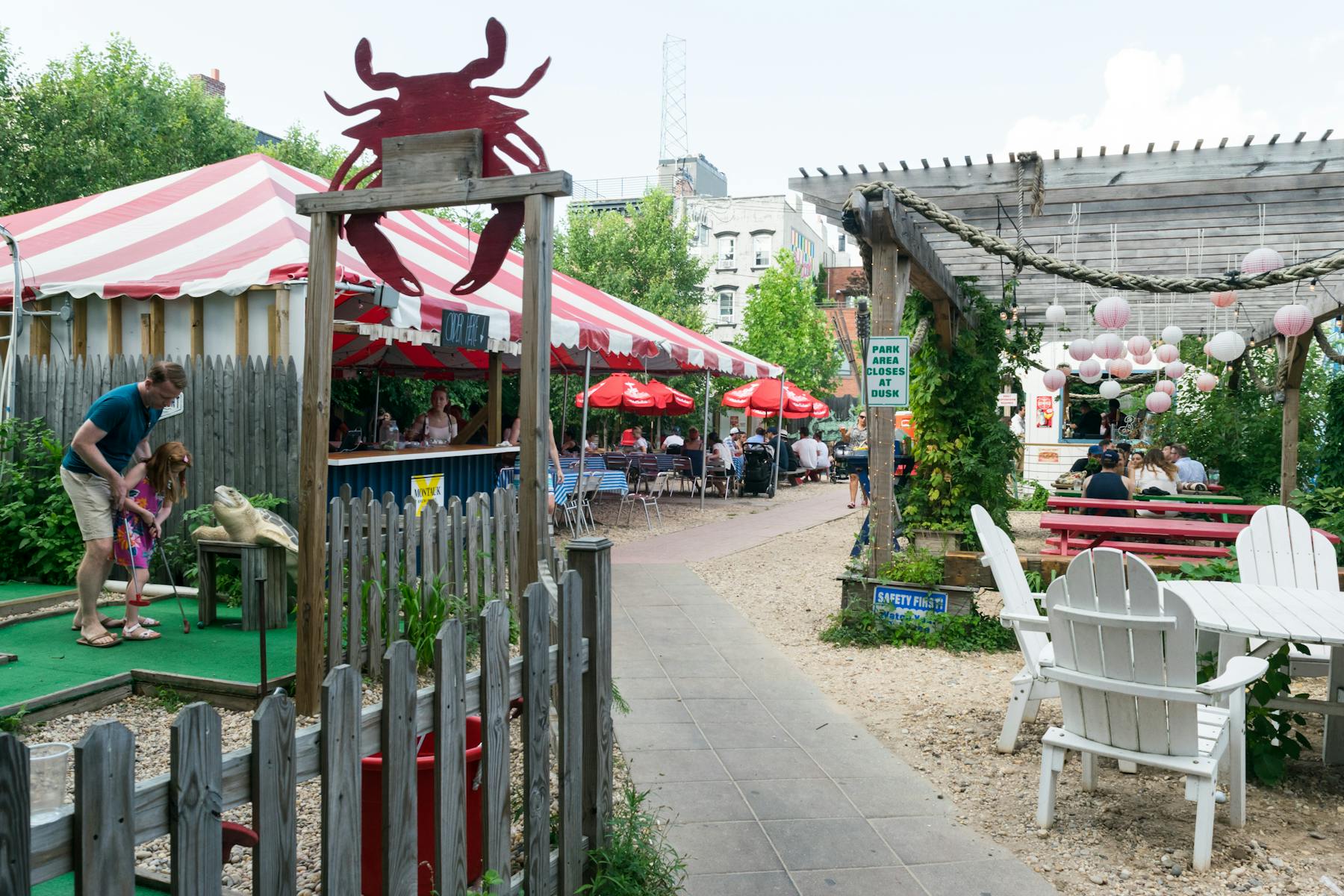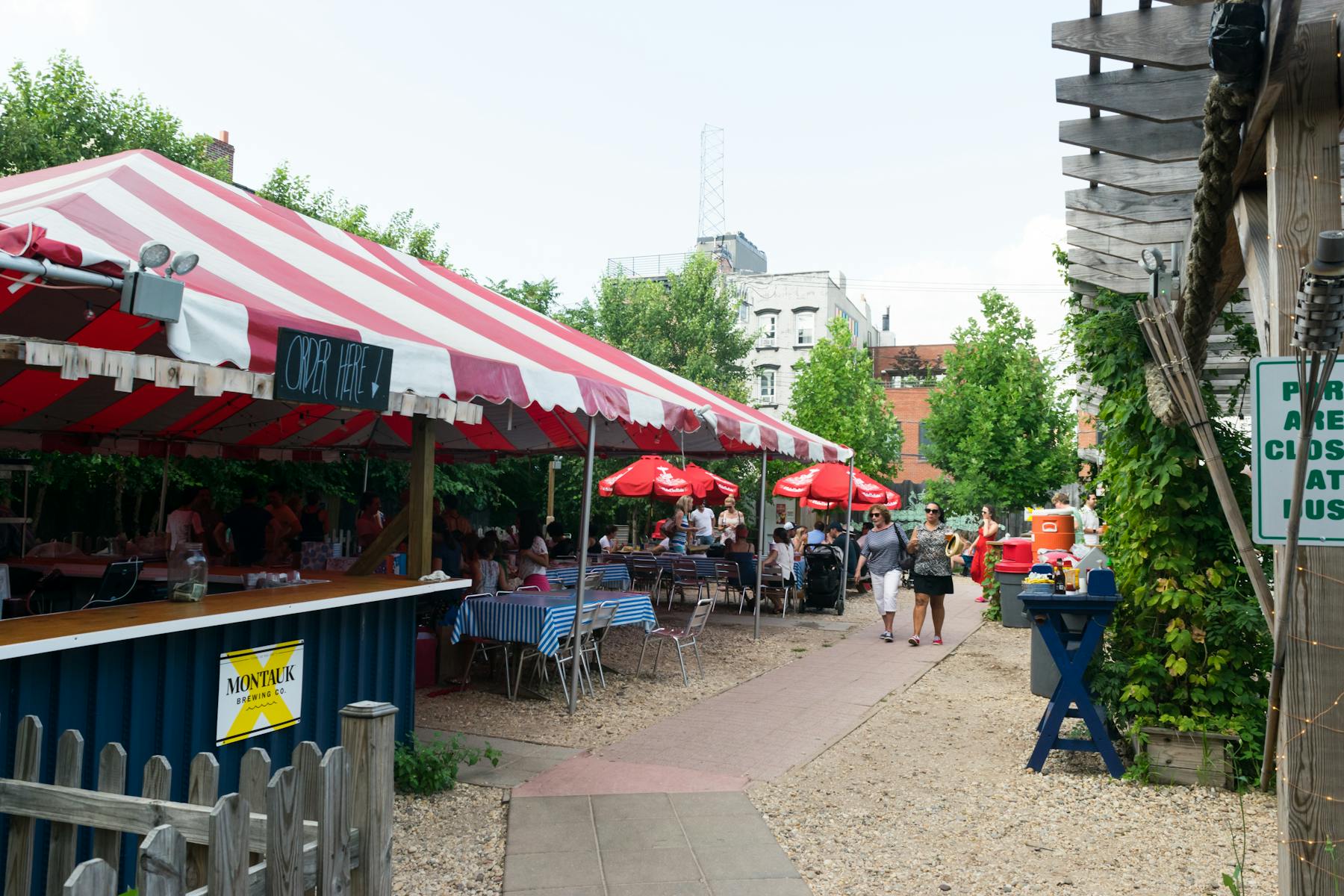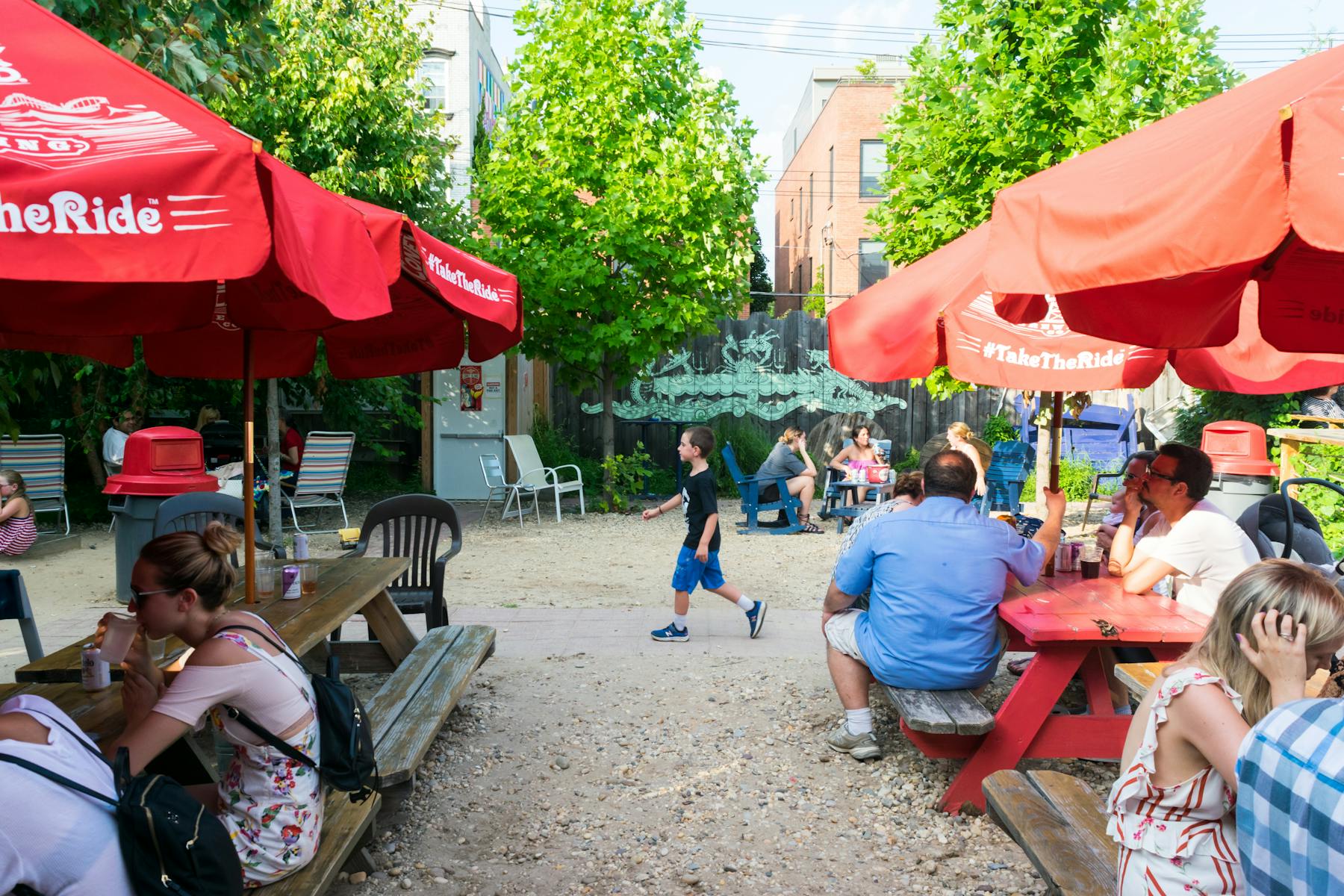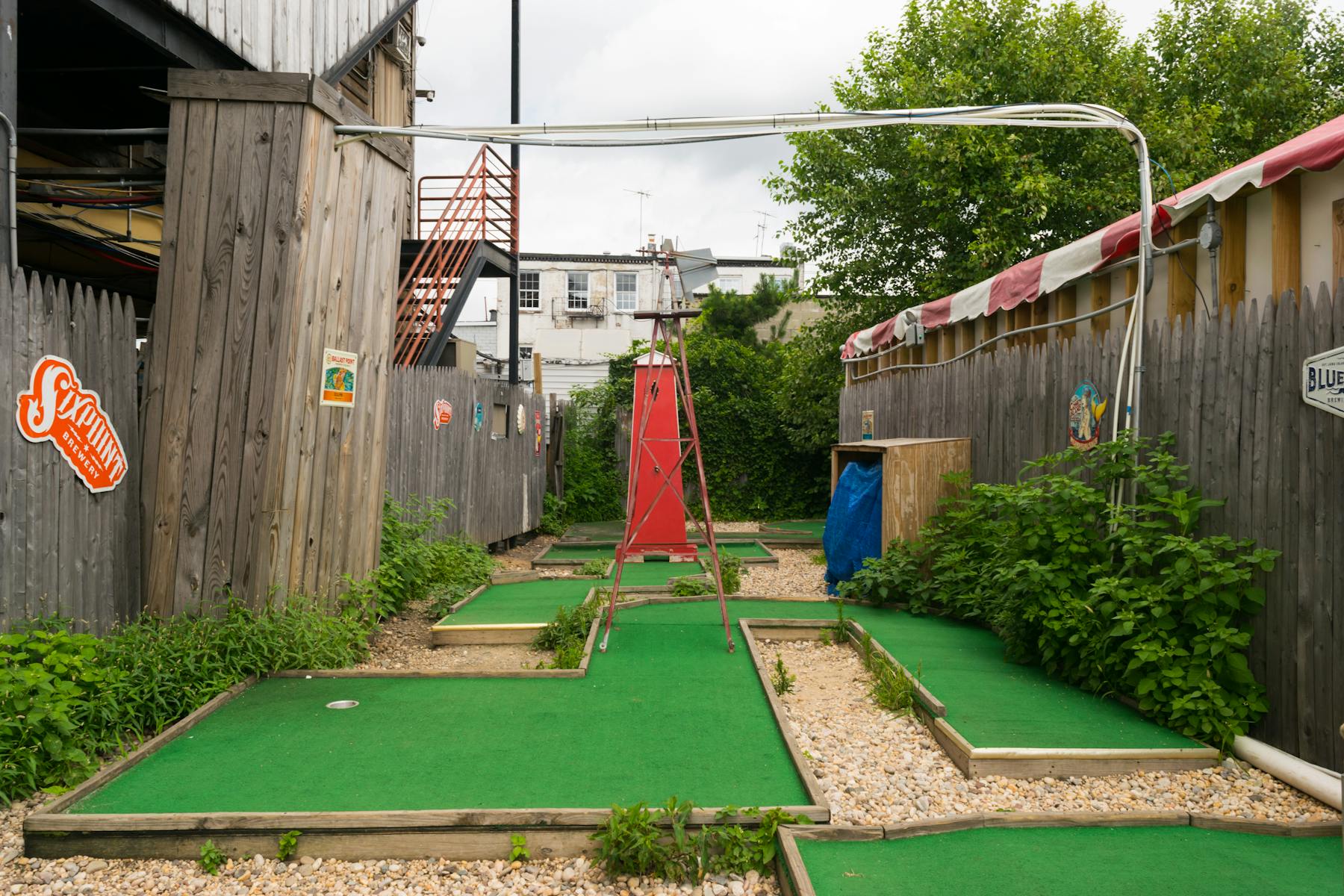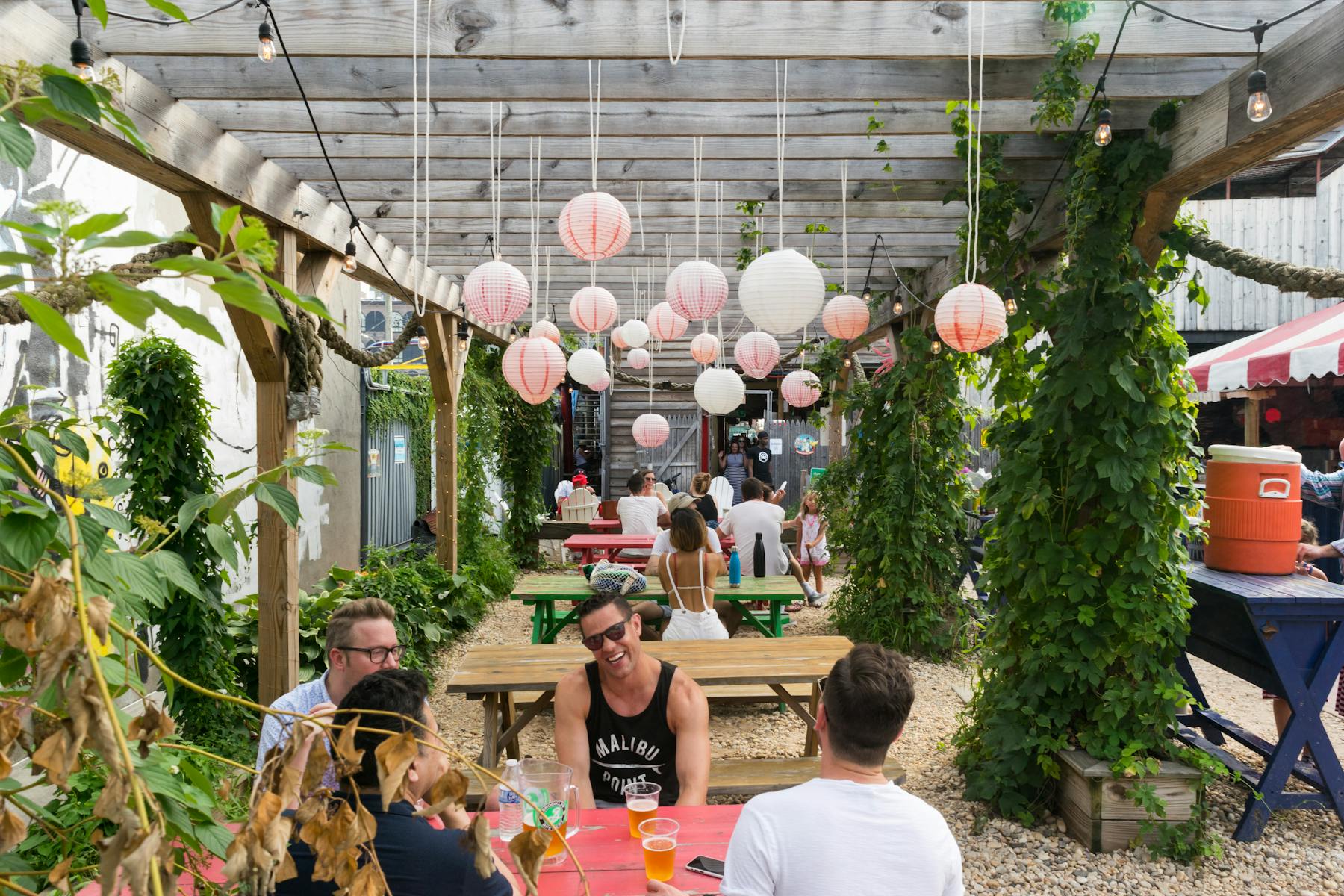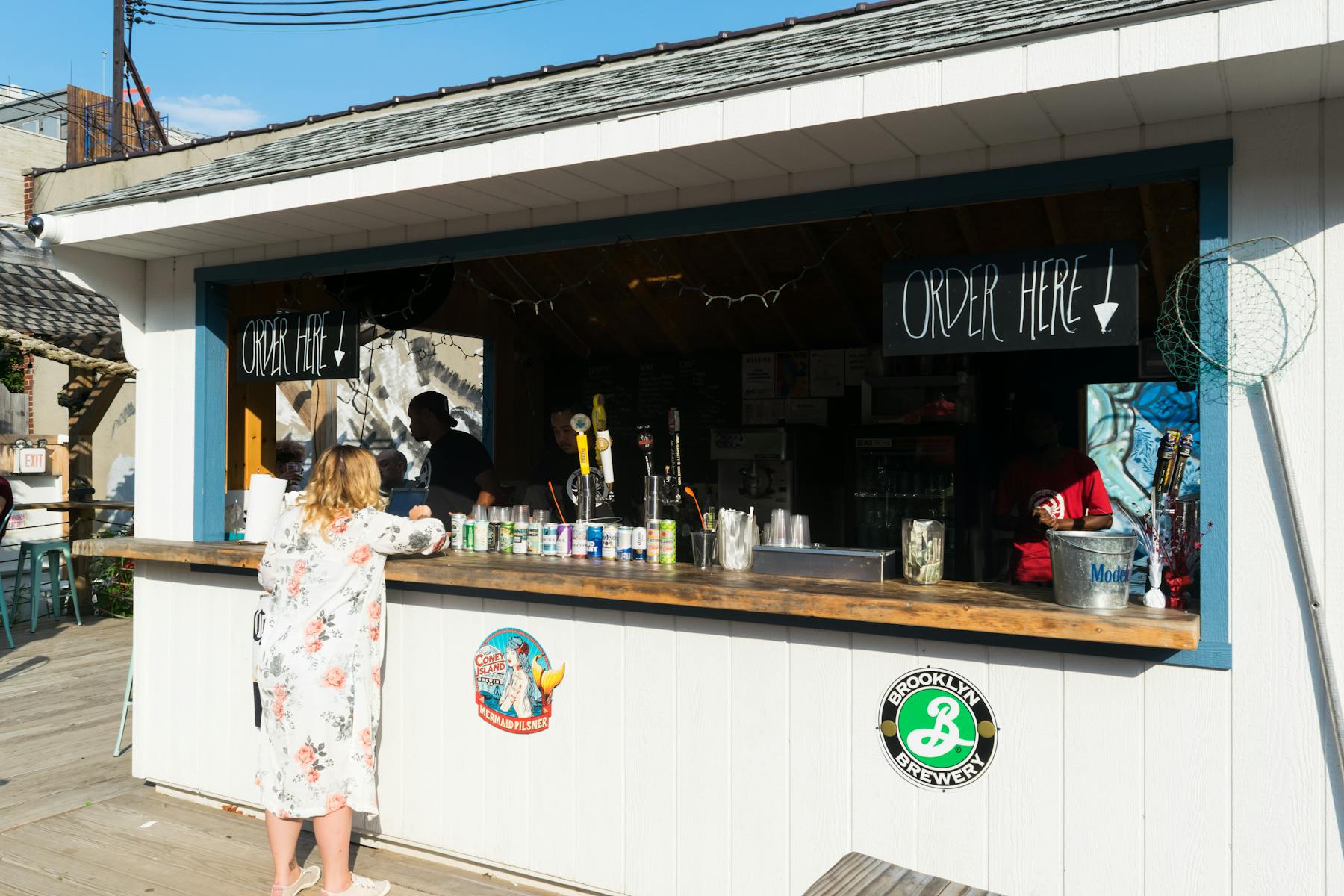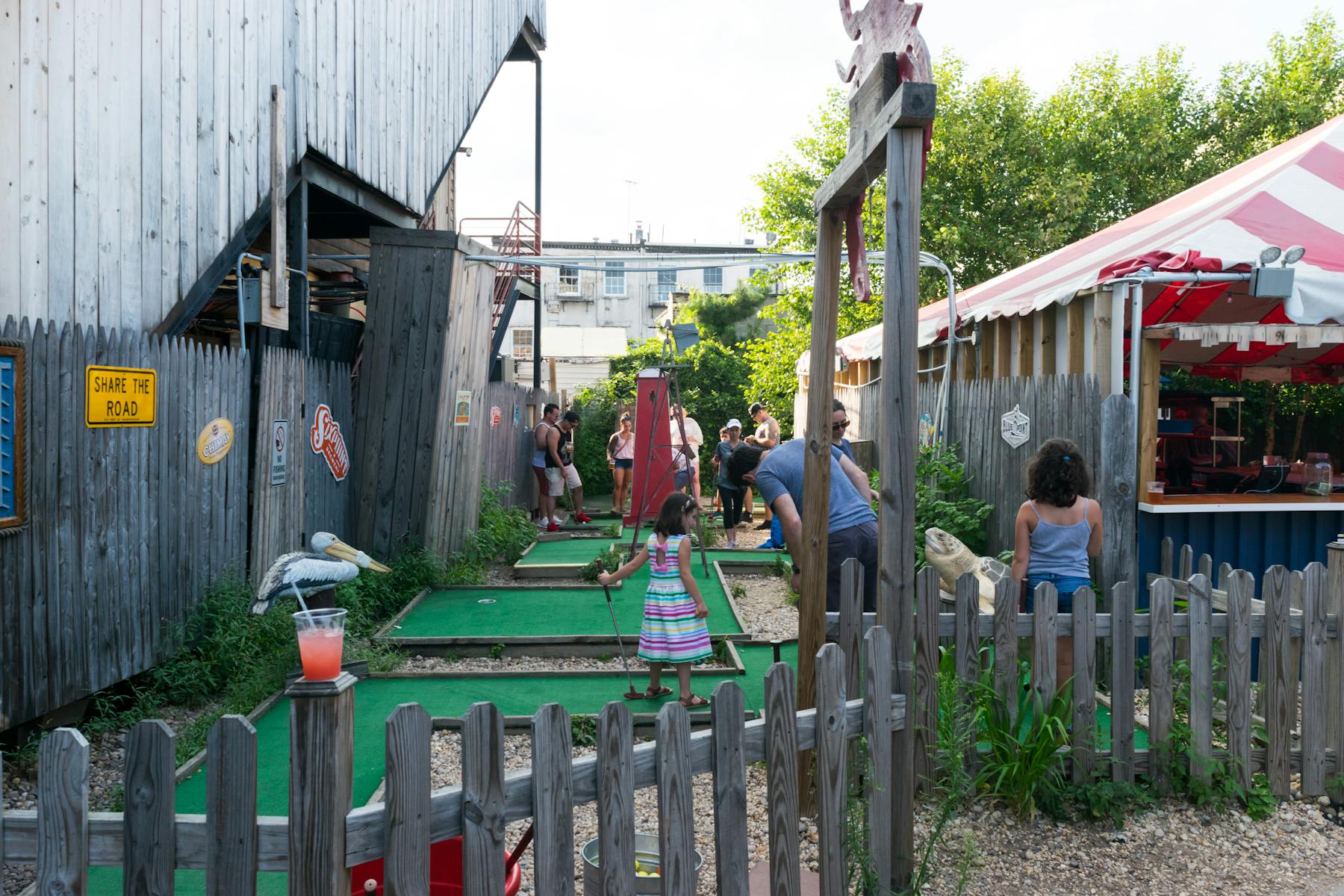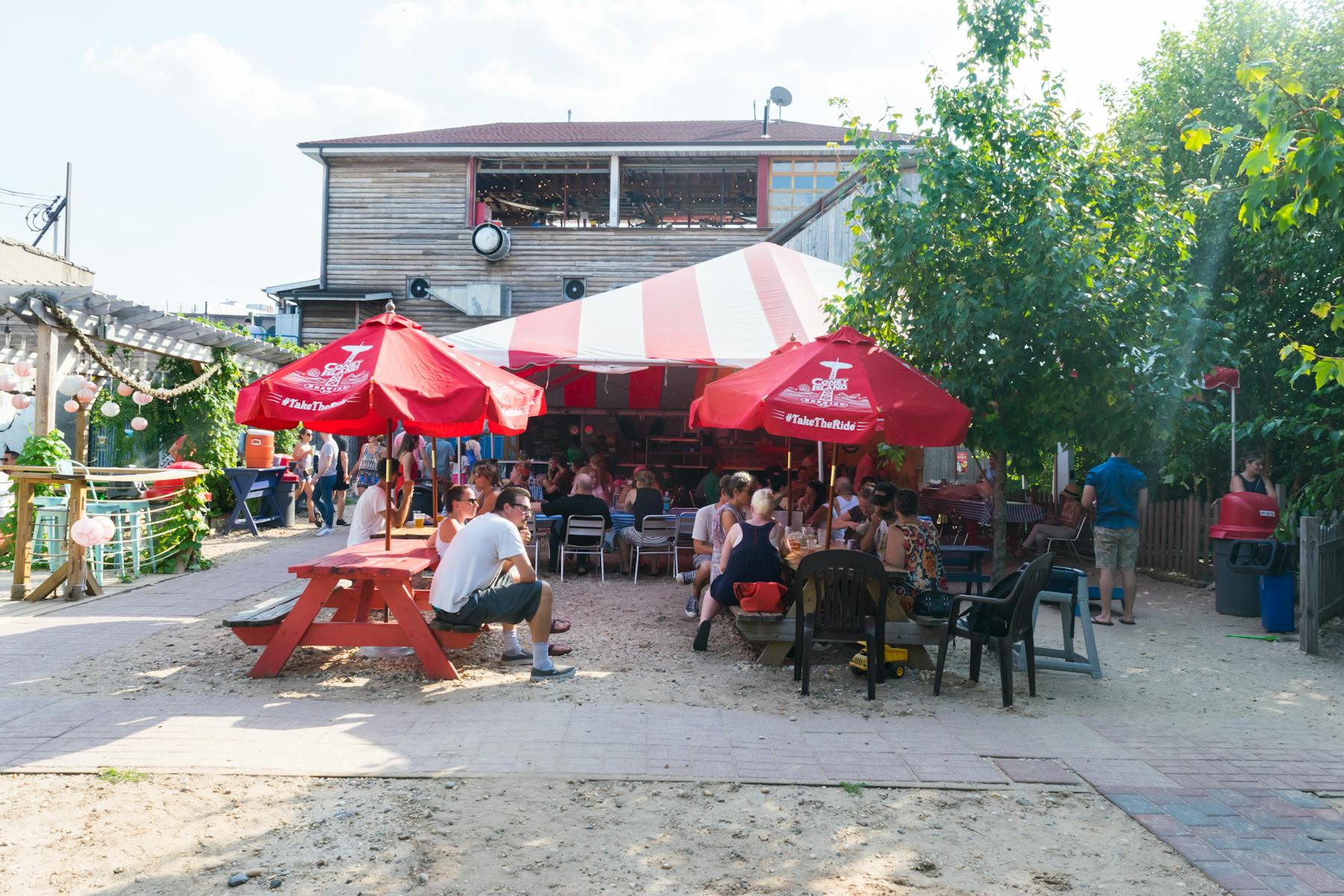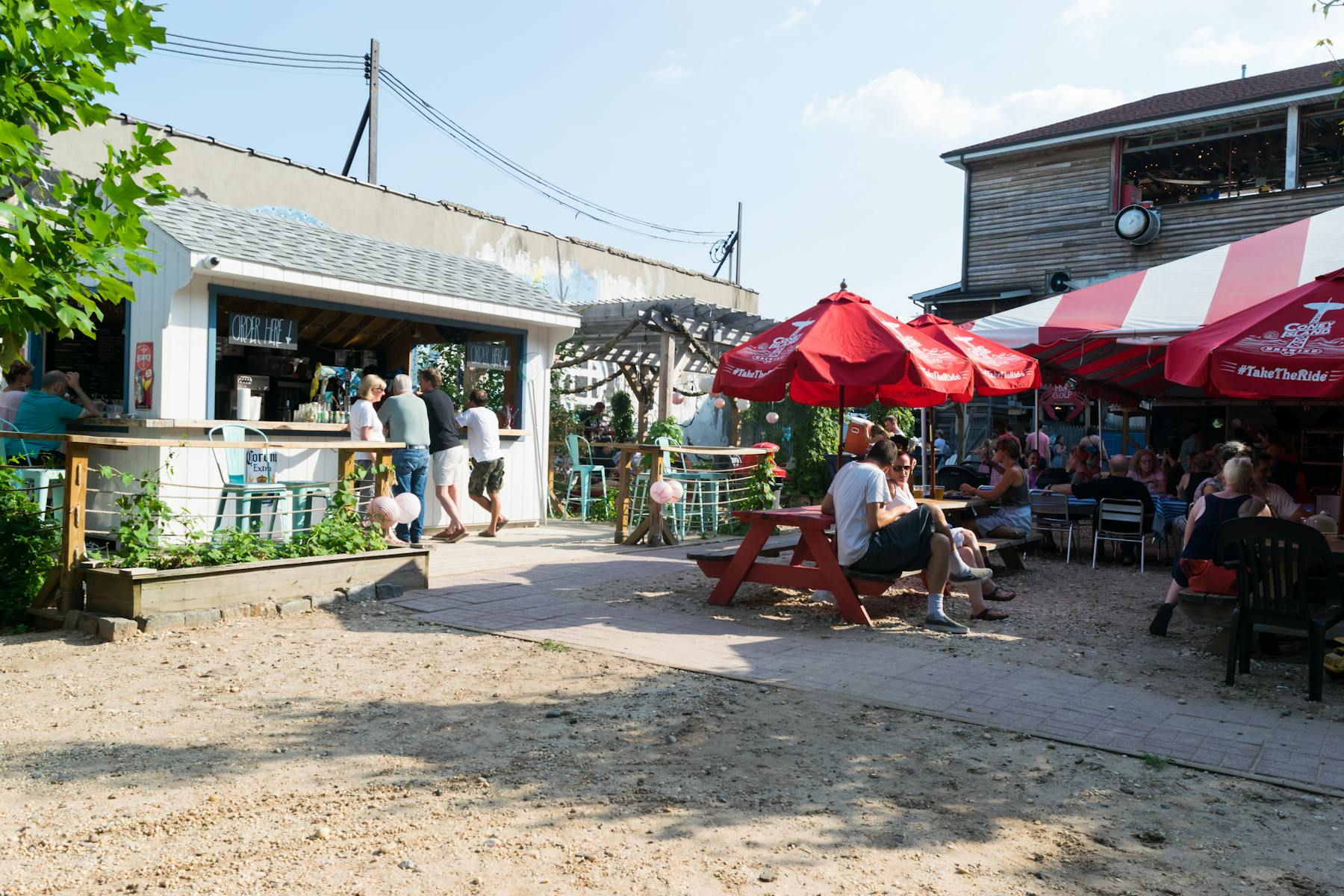 Opened in 2012, Brooklyn Crab has been a staple establishment in Red Hook, Brooklyn. With different varieties of seafood, drinks, & games - it's the perfect place for the perfect hang.
In addition to our restaurant, we have a large party space & events program. With such a large space - we are able to accommodate groups of various sizes.
For more information on menus, pricing, and timings - please see our events page.
Visit us to purchase Brooklyn Crab merchandise in store.